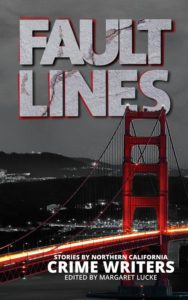 It's here! Sisters in Crime's NorCal branch has published their (our) first-ever anthology — Fault Lines: Stories by Northern California Crime Writers — and I'm delighted that my story "Birdbrain" is in it. Brilliantly edited by Margaret Lucke, this short-fiction collection by 19 outstanding writers from all over the mystery-crime-thriller spectrum is available as a print and e-book. If you don't see it at your favorite 3-D or online bookstore, just ask. Or order it on Amazon.
And you know what that means — party time! Our first launch party for Fault Lines is in Vancouver, of all places, this coming Thursday at the Left Coast Crime Conference in Vancouver. (5 PM, March 28, in the Hyatt Regency Hotel's Grain Tasting Bar, 655 Burrard Ave., in case you can join us.)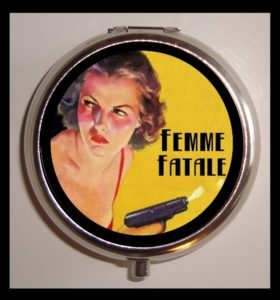 When we all return to California, the celebration will continue at Books Inc. in Alameda on Saturday, April 6. Sisters in Crime's annual Spring Showcase will feature readings by members who've published new books in the past six months, as well as the local debut of Fault Lines. And refreshments! (Mystery writers are passionate about food, too.) The showcase is open to everyone, so please come and bring your friends. 12:30-2:30 PM, Saturday, April 6, 
Books Inc.,
1344 Park St, Alameda, CA.
Then on Monday, April 8, we'll have copies of Fault Lines at Sisters in Crime's panel discussion at the Corte Madera Library, 10:30 AM – 12 PM, 707 Meadowsweet Drive. "Crime and Puzzlement: Exploring the World of Mystery and Suspense Fiction" brings together four very different Bay Area authors who'll talk about their (our) adventures and processes as writers. We'll each have a few copies on hand of our own novels (my Edgar Rowdey Cape Cod mysteries and Cory Goodwin mysteries) along with Fault Lines.