Sometimes you're hungry for a full multi-course mystery, and sometimes you're just peckish enough for an aperitif. These five "short stories" range from two-page flash fiction ("Birdbrain" and "Where You Belong") to almost novella length ("Scandal at the Savoy: The Monocle Murder"). For more about how I came to write them, see my blog post "One-Bite Mysteries: 2019 Short Stories."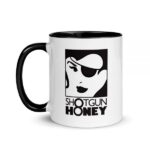 JUST OUT in the May 2020 issue of Shotgun Honey: "Where You Belong"
My heart thumps louder than the Wrong Note's jukebox when he ambles up to the bar. Who is that? He looks like a beat-up old rodeo cowboy that's been kicked to hell and back, grinning all the way.
[Read the whole story]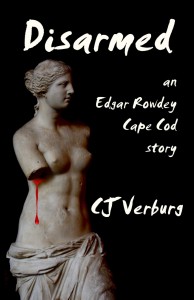 Is the quaint seaside town of Quansett a sanctuary or a death trap? When an alarming discovery at Leo's Back End points to murder, the locals' favorite hangout becomes a crime scene. Sometimes it takes a village to catch a killer — led by reclusive artist/author Edgar Rowdey and spiky-haired Boston refugee Lydia Vivaldi.
"Disarmed: an Edgar Rowdey Cape Cod Story" is a delightfully unsettling hors d'oeuvre for fans of CJ Verburg's full-length Edgar Rowdey Cape Cod mysteries Croaked and Zapped.
Click to order "Disarmed" FREE from Apple Books, Google Play, Kobo, Nook/Barnes & Noble, or Scribd,
or check your favorite e-bookshop.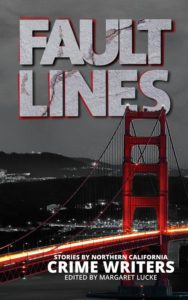 "Birdbrain" was a finalist for the 2020 Derringer Award for Flash Fiction.
It's published in Fault lines: Stories by Northern California Crime Writers, edited by Margaret Lucke.
Paperback $14.99, e-book $3.99.
Buy Fault Lines at your favorite bookstore or order it from Amazon/Kindle.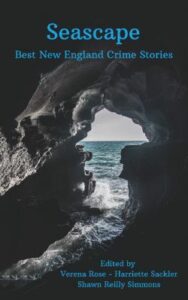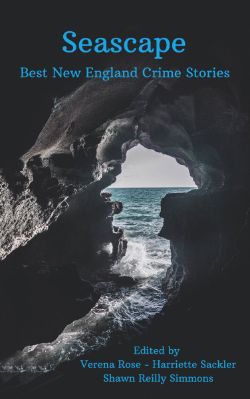 "Berta, I'm on my way to the welcoming reception. Talk later?"
Berta Rathbun is the surviving partner of Richard Rathbun, my literary agent and friend for thirty years. Age has not withered her; on the contrary. Her hair, which once coiled at the base of her neck like a sleeping mink, now spikes like a startled porcupine. Her smoker's rasp has become a jackhammer. "Where's that book proposal you promised me, Christopher?"
"Peccata Mundy" appears in Seascape: Best New England Crime Stories 2019.
Edited by Verena Rose, Harriette Sackler, & Shawn Reilly Simmons, Level Best Books.
Paperback $16.95, e-book $5.99.
Buy Seascape from your favorite bookstore or order it from Amazon/Kindle.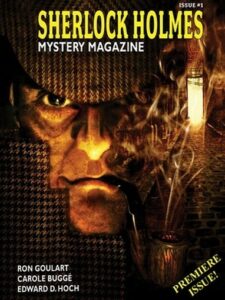 So many wild speculations have lately appeared regarding the so-called Monocle Murder, that I am resolved to set out the facts of the matter.
My friend Sherlock Holmes scoffs at my desire to add one more voice to the chorus…. Yet now that the wheels of justice have turned, I believe that the truth should be revealed of this singular case, which found Holmes at the center not only of the solution, but of the problem.
Let me begin on the February afternoon when auditions were held for Scandal at the Savoy: An Immersive Theatre Experience. For then it was, on the sidewalk outside a former San Francisco warehouse, that a sardonic baritone voice inquired: "Are you Watson?"
"Scandal at the Savoy: The Monocle Murder" will appear in Sherlock Holmes Mystery Magazine #30. Subscribe or
order individual copies from Wildside Press.