When Amazon first started their drive to take over world literature, their ebook-creation arm, Kindle Direct Publishing, offered terrific customer service. Then they cut off phone support and switched to Live Chat and e-mail.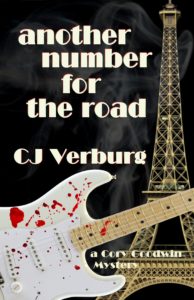 Now even those are gone. Today, if you click KDP's "Contact Us" button, you fall into a dead-end online loop of the same prefab info you already read. There is no Contact; there is no Us.
I entered my brand-new book in Kindle's Storyteller UK competition. I figured it wouldn't win — I don't have a big enough fan base, the #1 judging criterion — but this is an international mystery with a potentially wide audience, so, good exposure.
On the day after deadline, ANFTR didn't show up among the Storyteller contestants. Why?
With no way to find out why, I tried Amazon's UK website. Their support phone number yields a "cannot be completed as dialed" message — probably to prevent "reaching out" from across the Pond. So I tried
LIVE CHAT
To share this post, click below. To follow me for news on books & events, click the gray Facebook, Twitter, or RSS feed icon at top right.