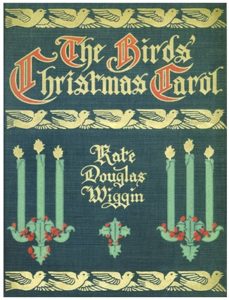 I suspect the reason I was named Carol is that my grandfather was born on Christmas. When he and my grandmother had their first child, they called her Jane Carol. And when she and my father had their first child, they switched it around for me.
The good side of that was: Christmas. I loved having a whole genre of music with my name on it. On the not so good side, growing up in the 1950s and '60s, I was drowned in grim sentimental stories like A Christmas Carol. For some reason they all featured crippled or dying children. The worst one was about a saintly girl named Carol Bird who spent Christmas being kind to the poor and then flew up to heaven.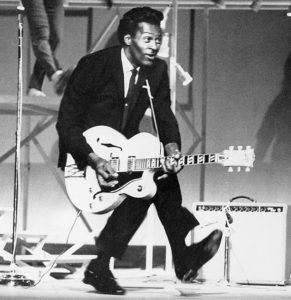 I was rescued by Chuck Berry. His Carol was no dying angel. "I got my eye on you baby cause you dance so good!" I first saw him play my freshman year of college, in a club-sized venue at an Amherst College party weekend. Talk about dance so good — it was like watching somebody sing, play virtuoso guitar, and do gymnastics at the same time. I stayed for both shows. I went to see him again many years later, a little scared he'd have slowed down. Not a chance.
By then I wasn't listening for "Carol" as much as "Roll Over Beethoven." Looking back, that was an early warning shot from my generation to my parents' generation: The times they are a-changin'.
Johann Sebastian Bach's birthday was three days after Chuck Berry died on March 18, and I couldn't help thinking, Bach was kind of the Chuck Berry of his time. The pioneer who mastered the mu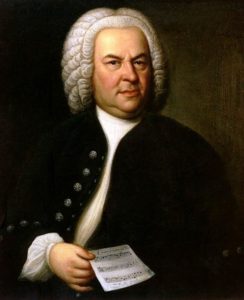 sical form of the day so brilliantly that it looked easy, and people thought, Oh, yeah, Bach, until other musicians realized how good he was and started stealing his chops. In Chuck Berry's case that was the Brits, who weren't blinded by the same prejudices as Americans. Two young Englishmen met on a train because Keith Richards saw that Mick Jagger was carrying a Chuck Berry album. It was like a signal. They'd both been listening obsessively to this radical new American music, figuring it out, teaching themselves how to play it. Once they got together, they recorded some of it and copied some of it, and got rich and famous. So did the Beatles. That made Chuck Berry more rich and famous, and helped keep him not just a star but a working musician to the age of 90.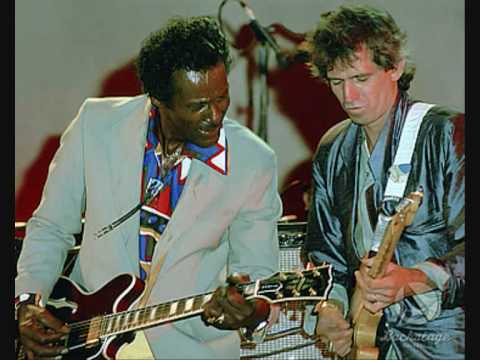 So you could say, Chuck Berry launched the British Invasion, which launched the full-scale American musical revolution  — and swiveled the spotlight back to where it started, with unforgettable moments like this one, when Chuck Berry and Keith Richards join forces on "Carol."

Part 2 of this post, which originated as the April 2 meditation for the Church for the Fellowship of All Peoples, appears on my publisher's website, Boom-Books.com.